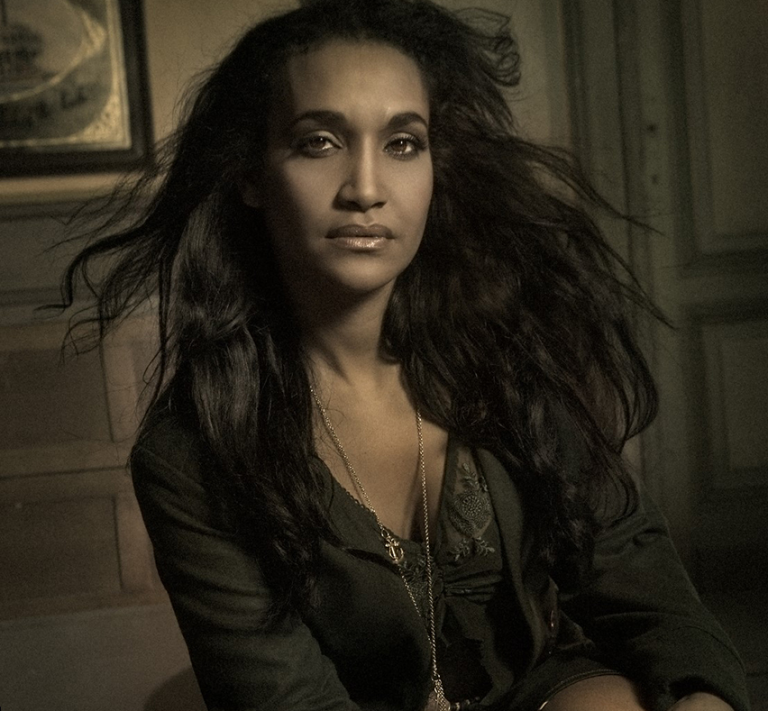 Netherlands based Cape Verdean songstress Suzanna Lubrano is on top in the Lusophone markets for some 20 years. She is one of the most popular female artists in Africa´s Portuguese speaking countries such as Angola, Mozambique and Cape Verde. Suzanna is primarily a Zouk artist, although throughout the years she has incorporated different styles into her music, including Coladeira, R&B, Batuqu and Bachata. Currently, her music is often described as Afro-Latin Pop. Most of her songs are in Cape Verdean Creole, but she has also sung in English, Portuguese, Spanish, French and even Dutch
Internationally, Suzanna Lubrano is one of the best known Cape Verdean singers after Cesaria Evora, although Suzanna is of a new generation with a wide variety of musical influences. Her music is widely popular in the multicultural 'Zouk' and ´Kizomba´ dance scene across the globe. Incorporating these dance cultures into her live performances, Suzanna Lubrano and her Netherlands-based band have performed in many different countries on all continents, at times playing to massive crowds.
Suzanna Lubrano has released the following albums:
Sem Bo Nes Mund (1996)
Sukuro (with Rabelados, 1996)
Fofo (1999)
Tudo Pa Bo (2002)
Saida (2008)
Festa Mascarado EU (2009)
Festa Mascarado US 2 Disc CD (2009)
Live at Off-Corso Concert DVD (2010)
The Best of Suzanna Lubrano – 15 Years of Hits – Volume 1 (2011).
The Hits Colection 2 Disc CD (2013)
Vitoria (2015).
Throughout the years, many single tracks have been released as well, some of them included in the ´Best Of´ and ´Hits Collection´ albums.
Suzanna received Gold and Platinum albums in the Lusophone markets and has received many African music awards and nominations, including the prestigious Kora All African Music Award for Best African Female Artist.
Over the course of her career, Suzanna has collaborated with an incredible number of artists and producers including Giorgio Tuinfort (Rihanna, Nicki Minaj, Ariana Grande, Michael Jackson, Akon), Jacob Desvarieux (Kassav'), Candy Dulfer (Prince, Dave Stewart), The Heavy Weights (Ne-Yo), Ryan Toby (City High), Tracy Bonham, Nigerian pop star Iyanya, Trinidadian Soca artist Machel Montano, Angolan Semba singer Yuri da Cunha, Brazilian Vinicius D´black, Cape Verdeans Beto Dias and Nelson Freitas, the family of the late Lisa ´Left Eye´ Lopes (TLC, incorporating a previously unreleased Left Eye rap), Dutch rappers Lange Frans & Baas B, and many more.
Most of Suzanna Lubrano´s live shows are in Africa, but she frequently performs in Europe and the Americas as well. Her ´Live at Off-Corso´ TV concert has been televized by over thirty TV networks on all continents, including countries as diverse as China, Brazil, France and Netherlands.
Suzanna Lubrano is part of the Blue Pie Family of Artists. For More Information on Blue Pie Please Visit www.bluepierecords.com